Fix WiFi Connection Issue
Many Apple users are experiencing WiFi connection issues after updating their devices to the new iOS. Although there are many possible causes of connecting issues, this fix will generally cover the vast majority of connecting issues.
Fix WiFi Connecting Issues for iOS 7
1. Turn Airplane Mode on. Go to Settings > General > Airplane Mode or to the Control Center and press the 'Airplane' icon.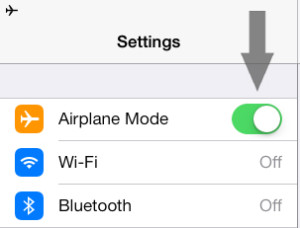 2. Go to Settings > General > Reset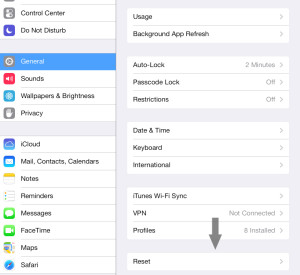 3. Press 'Reset Network Settings'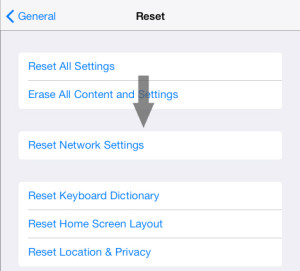 4. Confirm reset.
5. Reset your router and turn Airplane Mode off. The device should now be able to connect to the network.